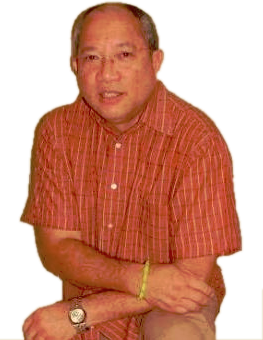 Hi, I'm Alan and I am...
Your BFF in NETWORK MARKETING
If you are wondering why I started with Joe's story it's because when I first heard it I was so moved by the powerful and life-changing messages that I felt compelled to share it with you. I'm sure you'll agree with me that Joe should have been 100% honest with his daughter. And while that's extremely important it's not the only message I hope you got... Joe should not have played the victim card.
Instead of looking for someone to blame he should have looked his daughter right in the eyes and tell her
the truth...
"Honey, we're not rich because that's what daddy chooses" or
"Daddy doesn't make being rich a priority" or
"Daddy doesn't desire to be rich" or
"Daddy isn't willing to do what's necessary to give you the lifestyle you deserve.
I'm sure any one of those reasons would have been closer to the truth.
Joe would spend the rest of his days watching TV, drinking beer and making excuses for his station in life.
I hope Joe's story inspires you, as it did me, to want to make a better life for you and your family, and if it did....... I'm here to help you make that happen.

Through my experiences, I will show you how can fuel your lifestyle with passive residual income and live the lifestyle you have always been dreaming of by building an ethical lifestyle business you can work full time or part time from home.
It is my fervent hope that I can inspire you to snap out of you corporate coma and seriously think about these two questions:

o Is your current economic situation allowing you to provide adequately for your long-term care?
o Is who you are and what you are doing now all that you ever want in life?
If you answered "No" to any of these two questions and you're looking for more out of life, then read the full contents of this site with an open mind and let the pictures you see throughout the site stimulate your imagination of what's possible for you.
So what are Passive
and Residual Income?
Before you get going full steam ahead you must first have a have a crystal-clear picture in your mind of the lifestyle you want to live. You must see this picture in your mind's eye several times a day especially before you go to bed. To facilitate this exercise you should read wealthy lifestyle magazines or visit wealthy lifestyle sites. Do this regularly!
Next, if you are not enjoying the lifestyle you want or dreamed of, be prepared to do something radically different because it's obvious what you're doing now to put money into your bank account just ain't working... do you agree? You see earning a six figure income requires change and challenge. You will have to be open-minded to other income generating options that give you the freedom to double, triple or even quadruple your income and at the same time minimize your tax payout.
Also, you must understand that a six figure lifestyle takes time, and failure and adjustments are a necessary part of the process to keep moving forward.
Finally, you must be prepared to pay the price for your success. You see success will always cost a lil bit more than the price most people are willing to pay, that's why more than 70% of people are broke... probably can't even afford their own funeral. Success takes no prisoners and accepts no excuses and the only way you can fail is if you quit.
Success demands consistent repeated action!
Understanding The Basics...
Joe was typical. He attended high school, got a good education, found a good job that gave him a good enough income to enjoy some entertainment and recreation (you know... like going to the movies, hanging out with the guys, going to the Knicks home games and every now and then he would splurge a bit to keep up with the "Joneses" or even buy the "next best thing"). You could say that Joe was living the middle-class lifestyle.

Then something wonderful happened, Joe struck gold, he met Janet, got married and within four years they had two beautiful girls two years apart, Mia the older and Chelsea.
Joe would feel on top of the world whenever Mia brought home her school test results but although he wouldn't admit it, his pride and joy was Chelsea. She could talk him into giving her anything she wanted.... she had him wrapped around her little finger and he loved it.
It was seven years into the marriage when Joe began to notice that he no longer had money left over for fun and entertainment and did the next best thing... he resorted to the great "typical person" pastime... television, the silent destroyer of ambition, initiative, and productive activity!
Not even Janet's paycheck provided any real let up. In fact, when she took into consideration her tax liability, money for transport, day care services, lunch money and money for work clothes just to name a few, she quietly wondered whether it was worth going out to work.
Joe's life wasn't looking too rosy now. When he was single he never saved for his future, he was living in the now so saving for the expenses of family life or for retirement was just not on his radar.

As the years rolled by, Joe got into a routine. He gets home from work tired, goes into the kitchen, grabs a beer from the refrigerator and sits down in front of the television to watch the big game or whichever TV show that tickles his fancy. That's it!
Joe was beginning to get comfortable "just getting by" thinking this must be the way it is, then one day Chelsea, now approaching 7 yrs, the apple of his eye asked him a loaded question...
"Daddy, why aren't we rich?"
Wow! What a question, it's the kind of question that your kids ask you that you are not prepared for... that knock the wind out of you.
Several thoughts were racing through Joe's mind all vying for his immediate response, but his immediate response was delayed.
"What the heck prompted that question" he wondered.
Joe continued in deep thought for a while, searching for something to say to his little girl to justify the fact that their family was not doing well financially....
He thought about blaming the government because he's not rich.

He thought about blaming his boss for not paying him enough money.

He thought about blaming his parents for not teaching him how to create wealth.

In desperation, he even thought about blaming his wife???

Finally, Joe came up with a reason he felt would satisfy Chelsea's curiosity and at the same time end the line of questioning....
First Joe put on his best heart-wrenching expression, then held her hands ever so gently and said to her:

"Honey, daddy is so busy with his job he just never have time to get rich"
Putting all her trust in her daddy she believed what he told her and showing signs of empathy for him, gave him a big supportive hug.
Joe was ashamed of himself for not telling Chelsea the truth, he felt dirty... his conscience would not let him feel good about himself. He knew he made the wrong choices when opportunity came knocking at his door and was now having to live a lie.
THE END
(or is it?)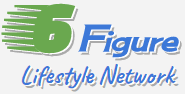 FROM AVERAGE TO SIX FIGURE
LIFESTYLE INCOME
DISCOVER HOW...

You wrote a hit song ten years ago. Every time it plays on the radio somewhere in the world, you get a little royalty. Even though you completed writing your song ten years ago, every month you receive a royalty check from people who play your tune. You did it right one time, and now you collect every month or You wrote that hit novel five years ago, now you receive regular royalty checks from continuing sales of your book from your publisher. Here again you did it right one time and you continue to collect every month.
Gains on Stocks, Interest, Retirement Pay, Lottery Winnings, Online Work, and Capital Gains.
Graphics Design, Web Design, Website Management, Website Setup, Social Media Profile Graphics, Internet Marketing, Network Marketing Social Media Marketing Management, Email Writing, Copywriting, Newsletter Creation, Investing in Stocks, Editing, Virtual Assistant
LIFESTYLE BUSINESS: A 6 Figure income based work at home business, that relies on automation and outsourcing to minimize the amount of work done by the owner, and at the same time maximizing profitability.
Here are some examples of some lifestyle businesses...

PASSIVE INCOME: In its simplest form passive income has been a relatively loosely used term in recent years and it involves income earned regularly from ideas or methods that, once you set in motion require little or no effort on your part to receive it. Here are some examples of the type of earnings people usually associate with passive...

RESIDUAL INCOME: The best way to describe residual income also called recurring income is when do something right once, you get paid over and over and over again. These two examples will give you a clear picture...
Time is a limited resource. Don't waste the balance you have left on unproductive activities.