Discover The Fastest Path To Making
Money In Network Marketing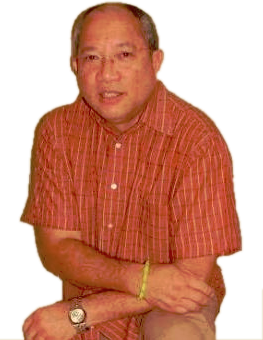 Hi, my name is Alan Young Sing. I'm glad you found the time to get together with me
to explore whether we should be working in partnership towards building you a profitable
home business.
I am usually super busy welcoming members into my business so I'll be clear, concise and complete as I share with you this incredible and unique home business program. And if you find what we have is right for you and there's interest on both sides, then I'm sure we'll find a way to partner together..
If you're OK with what I've said so far let's move forward towards with a program and system that's more than just the traditional, "Talk To Your Friends And Family" tactic.

To that end, after over the last 20 years of a mix of struggles, purchasing and investing in additional and advanced training, experiencing breakeven results and now finally getting it right I've concluded that there are only 2 basic problems why most distributors fail to get into profit....
THE 2 BASIC PROBLEMS

1. The Low Success Rate
There is a well publisize, but unsubstanciated claim in the profession, that approximately 95% of Network Marketers never achieve the income they set out to. Now whether it's 95% or 90% is irrelevant because either is high. But here's what I want you to think about that for a second, only 5 to 10 out of 100 Network Marketers are able to generate the income they imagine when they first got started. And I'm not talking about some unrealistic income, because most people new to this business think in terms of making between $500 to $1000 p/m initially, and so to have a 90 to 95% failure rate in our profession over the last 60yrs is nothing short of shameful.
There are several reasons for this including self-inflicted ones but, today my concern is with the challenges which can be solved by the companies and leaders of the profession, because even with all the training from the great trainers like Dale Calvert, Jim Rohn, Eric Worre, and others.... plus all the courses and systems provided by upline leaders over the last 60 yrs our failure rate is as high as 95% in our profession.
Oh, and I don't want to leave out all those 'new school' ways of doing the business and gurus who consistently come to market having "cracked the code"... why is it that the overwhelming majority of network marketers still don't have a downline or a decent paycheck to show for their effort... Why? Maybe you've never given these questions any serious thought before, but the 95% failure rate continues to be an awful stain in our profession and ignoring this statistic is simply blind ignorance and worse yet, to continue business as usual, is not only insane but it's a recipe for continuing failure.
2. The Whole Truth and Nothing But The Truth
Most home business opportunities will sell you on the idea of working from home and creating a time-freedom lifestyle, but the majority of what they then teach you to do takes you in a whole different direction from the business idea you were sold. So while going out "prospecting" people to join your business, doing home parties, and attending meetings etc. may be "working out of your home", it's not working from home and certainly not creating time-freedom.
And once you're living your dream lifestyle of traveling and enjoying life… do you think you'll be able to continue to do all those prospecting activities to build your business, and still have time to enjoy life? Hell no! If you think that you're going to build your business for a little while using "traditional methods", then go enjoy life, kick back and watch your business grow… think again!
I was spending so much time prospecting… recruiting… selling… trying to train and coach new people… doing presentations for others… doing 3-way calls… running booths… trying to keep people in the game and get them to take action… only to see the majority of them quit.
I quickly learned that the key to overcoming these two problems is in having a leveraged business system that allows you to always be building your business without your constant involvement… while at the same time enjoying your life from anywhere, a system that has, among other things, a process of continually bringing in new people into your business.
We have program with such a systtem...

THE BIG IDEA SOLUTION

If your network marketing business requires any kind solution for getting into profit quickly then you really should care about just 2 things,

1. You must get someone in your upline to help you get your business off to a good start by providing you with
two key services
a. They should help you sponsor people into your business and
b. They should have an automated system that does the hard work for you
2. You have to get lots of eyeballs on your presentation & the more people you get to look at your presentation
the more money you are likely to make and faster.

That's it!
There's no mystery, no riddle to solve, it's not even rocket science. And while both are important, getting the right upline support is absolutely critical! In fact, I would even go further and say that no, or ineffective upline support and ineffective systems being used are the most crucial reasons why most distributors fail in network marketing.... . It's the best-kept secret in network marketing.
As it turns out, the ability to get the right upline support and a consistent multitude of prospects looking at your presentations before your business drains you of your money & patience is the difference between achieving your financial goals and quitting the profession... and quitting should never be an option for you.
THE QUITTER'S REALITY
And in case you're in need of an example of what quitting the profession is like, just close your eyes, clear your mind, and picture for a moment your current life.......
Because not a single thing will change in your life!
Are you OK with that?
I think not, since no person with a love for family and a sense of duty to create a better life for himself and his family would.

Are you OK with struggling from month to month just to make ends meet, because this will continue to happen to you?
And if you're sick and tired of doing everything every company, every leader and guru has ever told you to do and you're no better off than when you first got started, still short of money and unable to build a downline, this will continue to happen to you, is this what you want?
And if money problems are taking its toll on your family relationships, things will get worse, are you going to be OK with that too?
SO WHY AM I TELLING YOU ALL THIS
Because you are here and like you, I believe that the right people will see this business opportunity and take action.
And I believe you are one of those right people and if you have a strong enough reason to accomplish your financial goals, have faith in your abilities and use our system to positively impact lives... I believe good things are going to happen to you.
Just check out the image below, to see how our systems and support can make that happen for you:

THE WINNING SOLUTION